Meet our Talent
We are grateful to our team of highly skilled individuals who have given their "everything" to the making of our inaugural film: "Merope – A Journey to Authenticity". We couldn't have done it without you!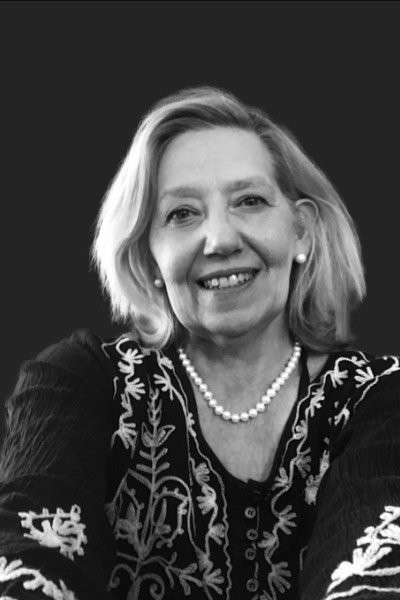 CHAIRMAN SEDONA CHAMBER BALLET | CO-PRODUCER  | GRANT WRITER
Winifred Muench, retired healthcare executive, most recently as a member of the corporate staff at the University of Pennsylvania will provide the festival with her extensive leadership experience in the areas of business development, financial analyses, budget planning and strategic planning. Most recently, as Chairman of the Sedona Chamber Ballet, she has produced over twenty large scale dance performances and is intimately aware of what is necessary to make an arts production a success.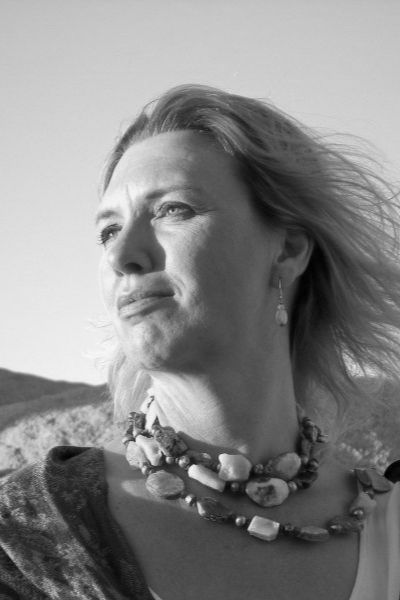 CO-PRODUCER | CREATIVE DIRECTOR 
Sound design, music, voice over, graphic design, web design, and videography have always formed an integral part of Christel's work flow.
Experienced in working long distance and organizing concerts in remote locations, she wrote the music and created the sound design for several dance, film, and theater production that toured the world. To date she has produced ten albums.
The music for Merope – A Journey to Authenticity is from Christel's award winning album Pleiades. Christel took the lead in the development of the Merope story, the Reflections Festival website, pitch deck, overviews, and videos.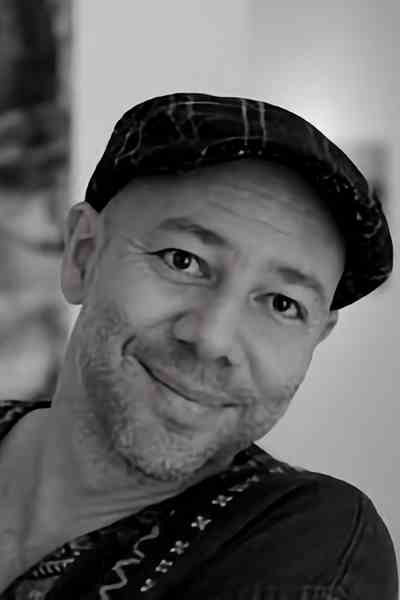 Juan Carlos Zaldívar is a filmmaker and video artist who was born in Cuba. Zaldivar has lived in the United States of America since 1980 with directing credits including "90 Miles", which aired nationally on PBS/"P.O.V.", and was featured in the book Mining the Home Movie: Excavations in Histories and Memories.
Zaldivar also co-directed "Soldiers Pay"with Tricia Regan and "David O. Russell" as well as several award-winning short films. Zaldivar has taught as an adjunct faculty member at New York University and Miami International University of Art & Design. Zaldivar completed both his BFA and a Masters of Fine Arts at New York University's Tisch School of the Arts, and also taught as adjunct faculty there.
Zaldivar started a film career as a sound editor and designer, and worked in Academy Nominated films such as Ang Lee's "Sense and Sensibility;" "On the ropes" and on HBO's America Undercover, which garnered an Emmy nomination for Zaldivar.
Zaldivar has had video art works screened at many festivals worldwide and broadcast on PBS, ABC, IFC, Showtime and WE and has received numerous grants and awards; served as a Juror for several mayor film festivals including the Sundance International Film Festival and is a Sundance Film Institute alumnus.
Zaldivar recently tenured with Doc Society (previously Britdoc Foundation) as the Outreach Director for Good Pitch Miami 2017; associate produced the theatrical feature doc "Buena Vista Social Club, Adios"; co-produced the VR film "A history of Cuban dance" (Sundance & SXSW 2016); is directing a second VR doc entitled "SwampScapes" with Elizabeth Miller and Kim Grinfeder and is producing Phonograph Films' first fiction feature film.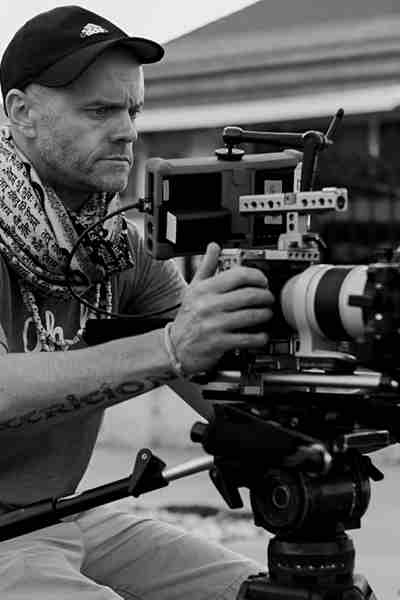 Levi Holiman is an Award Winning Filmmaker/Cinematographer with dozens of credits in front of and behind the camera. He is Sedona Native and aspiring electronic Kirtan music maker. Levi spent his childhood in Sedona, Phoenix and Kailua-Kona, Hawaii then moved to Hollywood in his early 20's to learn the film business. His father put a video camera in his hand at age 5 and he has been making movies ever since.
Levi's has screened his films and or won awards at Tribecca, Cannes, Sundance, Ojai, IFS Los Angeles, Madrid and Barcelona. In 2008, Levi started splitting his time between his career in the film business and volunteering with efforts in New Orleans after Katrina and an Orphanage in Tijuana with Corazon De Vida. He helped raise money for first responders with the IFAA after the Thomas Fire in Ojai, CA. Levi also became a hospice volunteer in 2018 and has been working with combat veterans since 2017.
"Film and the storytelling medium gave me a purpose. Volunteering has given back much more than I have given. I love people and am so grateful to be a part of this life experience. After learning a meditation practice in 2014, my purpose became even clearer. I have done much healing and just want to help others find that same peace." More info at FlickerShackFilms.com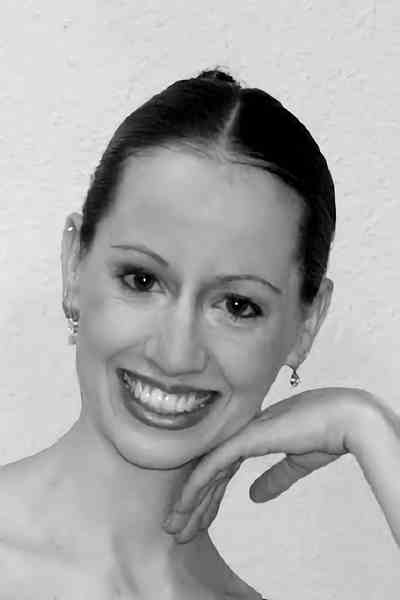 DANCE COORDINATOR | ASSISTANT PRODUCER
Rachel Cahayla-Wynne is originally from New Jersey where she studied ballet with Irine Fokine and attended summer programs at Kaatsbaan Extreme Ballet and Ballet Academy East. She continued her training and education at the University of Cincinnati's College Conservatory of Music where she earned a BFA and graduated Magna Cum Laude.
While finishing her degree Rachel joined the Louisville Ballet and danced with the company for 7 years performing soloist and principal roles in numerous ballets. Rachel has also performed with California Ballet, Dayton Ballet, Fokine Ballet, Petrov Ballet and the Sedona Chamber Ballet.
Rachel has over 15 years experience teaching ballet and pointe for all ages. She currently also teaches Pure Barre at Pure Barre Columbus and is guest Ballet Mistress for the Sedona Chamber Ballet in Sedona, AZ.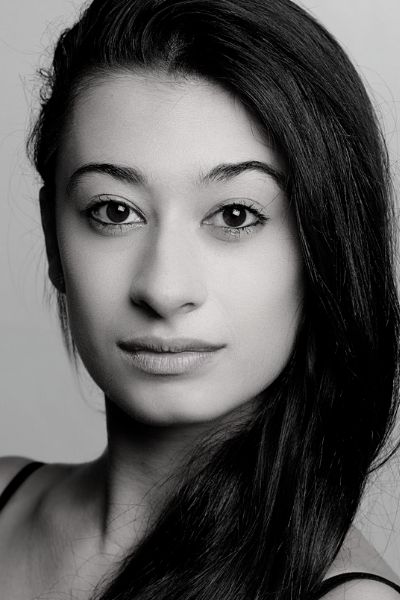 Jordan most recently danced professionally as a company member with Nederlands Dans Theater performing new and repertoire works by Alexander Ekman, Philip Chbeeb, Brian Arias, Medhi Walerski, Marco Goeke, Sharon Eyal, Crystal Pite, Paul Lightfoot and Sol Leon. In October 2019, Jordan danced in 'Kunstkamer' (a full evening work involving both companies Nederlands Dans Theatre 1 and 2) in the Hague, Netherlands to celebrate NDT's 60th anniversary season.
Jordan attended the New York City Dance Alliance (NYCDA)conventions and was awarded the Mini, Junior, and Senior National Titles which enabled her to tour the United States and assist the NYCDA faculty from ages 11 through her teens. She attended one year on a dance scholarship at Marymount Manhattan College in New York City and then transferred to continue her studies at Arts Umbrella in Vancouver, British Columbia, also on scholarship. In Vancouver, BC, Jordan went on to work with artists and choreographers such as Anna Herman, Amy Raymond, Aurelie Cayla, Caeytano Soto, Crytsal Pite, David Harvey, Doug Letheren, Eric Beauchesne, Fernando Hernando Magadan, Giocconda Barbuto, James Kudelka, Jiri Pokorny, Katherine Cowie, Lesley Telford, Lukas Timulak, Marc Boivin, Medhi Walerski, Michael Schumacher, Rafael Sady, Rena Narumi, Sandra Marin Garcia, Tom Weinberger, and Yvan Dubruielle, under the direction of Artemis Gordon.
In July of 2017 Jordan performed repertoire works at Nederlands Dans Theater / Korzo Shortcuts XL and the ITS Festival in The Netherlands. In January 2018, Jordan's choreography was performed at the Joyce Theater in NYC at the Destiny Rising event.
Jordan debuted in Ballet BC's Romeo and Juliet choreographed by Medhi Walerski. Jordan also won the Outstanding Choreographer Award presented at the Youth America Grand Prix in May 2018.  In  June 2019 Jordan was awarded a "National Critics Choice" award for her contemporary choreography "Flock," at the  NYCDA National Finals.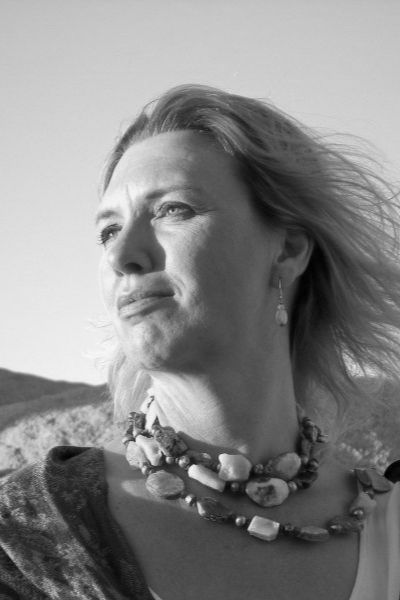 COMPOSER | SINGER | LYRICIST
Sedona-based composer/singer and lyricist Christel Veraart trained classically in Europe, South America and the US. She is the recipient of multiple grants and fellowships and her music has featured and broadcast internationally.
Seamlessly alternating between cinematic, classical and new age styles, Veraart's music transports you to far away places that range from solo and small ensemble to large orchestra. Her influences are eclectic, drawing on a wide variety of musical and cultural influences. She writes for film, dance, theater, and most recently for Google.
Touted as "musical glossolalia that reminds some of the secret-language vocalizations of Lisa Gerrard', her 10th album Pleiades was awarded by ZMR with the 2020 "Best Album of the Year". Described as: "in our oh-so-troubled times, her music will help you focus on the positive and rise above the fray", this album was hailed as:  "If you ever wanted to verify the power of sound in its tonality and vibration, this is where you can feel it–like a scoop of an earth-moving crane, Christel's vocals carry you and transport to the starry worlds, where mysteries become mystical and unknown becomes the most cherished companion…"
Christel is also a talented graphic artist and is responsible for this website.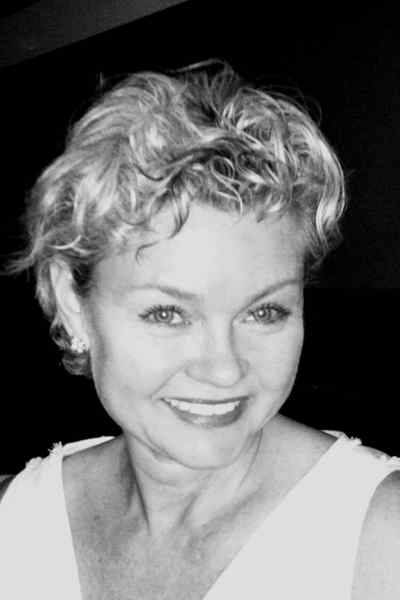 Rosemary Mays is a veteran of the New York fashion industry.  Her twenty-five year career focused primarily on women's clothing design and garment engineering.  
An invitation to create some costumes for the Sedona Chamber Ballet's production of The Nutcracker was an ideal opportunity for Rosemary to combine a lifetime appreciation for the theatre arts with her technical expertise.   Rosemary is thrilled to be part of the Merope project.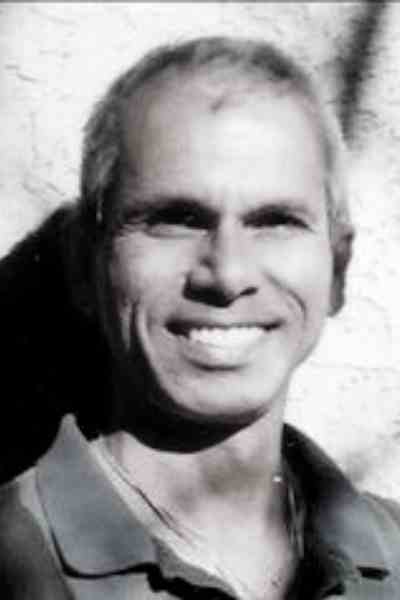 Achmed was professionally trained in ballet (both Vaganova & Cecchetti styles),  Graham, Humphrey Limon and Jooss modern dance techniques, as well as jazz and  character dance at The Hague's Royal Conservatory and the Amsterdam Theater  School by former principals of the Dutch National Ballet and Netherlands Dance  Theatre.  He has worked with choreographers such as Donald McKayle, Hans van  Manen, Pina Bausch, Erich Walter, Ronnie Lewis, amongst others.  After dancing  with several European dance companies, such as Scapino Ballet and the German  Opera at the Rhein, he embarked on an extensive show biz career performing all  over Europe and the Middle East before coming to Las Vegas with a famous Parisian  cabaret show as a featured dancer.
After finishing his ballet career with the Sacramento Ballet, Achmed earned an MFA  with an emphasis in Choreography and Video Composition at the University of  California at Irvine.  He has worked extensively in the performing arts as a dancer,  teacher, choreographer, director and video producer within and outside of  academia.  He also holds a European Physical Therapy license.  Locally he is engaged  as a classical master Pilates teacher and general fitness coach, in therapeutic body &  mind work and as a professionally certified Human Design analyst.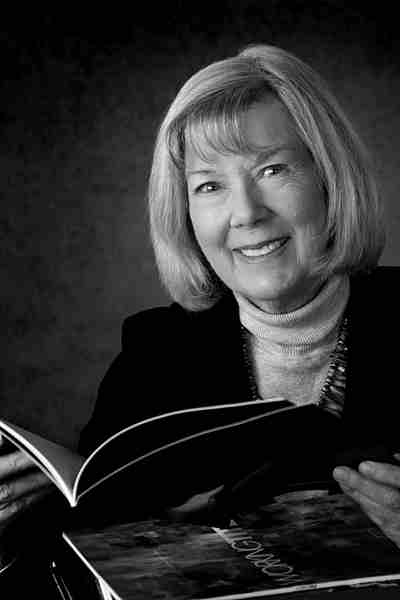 Mary is a former Chair and currently Trustee Emeritus of the Board of Trustees of the Fine Art Museum of Sedona (FAMoS).  She is an avid art collector and has been a supporter and volunteer with various art and culture organizations elsewhere. 
Particular areas of art interest are artists who have lived and worked in Sedona, female artists, Native and Southwestern artists.
She has a keen interest in expanding the cultural opportunities in Northern Arizona and increasing the educational opportunities in the arts for young people.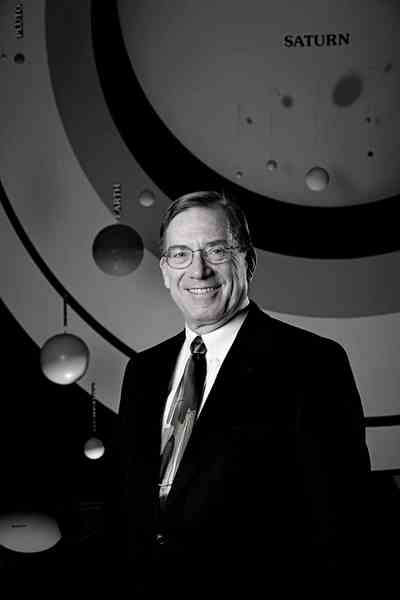 Steven conducted Mars analog studies in Arizona, the Mohave, Antarctica, and elsewhere. He developed a number of educational programs and activities, two of which will be featured in the new NASM Exploring the Planets gallery now under construction.
Dr. Williams has served as expert on several Smithsonian Journeys tours, including the 2017 total solar eclipse.  One of his duties at NASM is particularly germane to the Merope theme; he was one of the presenters in their "live" planetarium show program.
Steve's "aha" moment with astronomy and Space exploration came early, when his family tried (unsuccessfully) to see Comet Ikeya-Seki in 1965.  Making the attempt was more important than its failure, and led to a life-long interest in planetary science and astronomy.
Steven has a long connection with Arizona.  He earned his graduate degrees from ASU, and his family has lived in Sedona for over twenty-five years.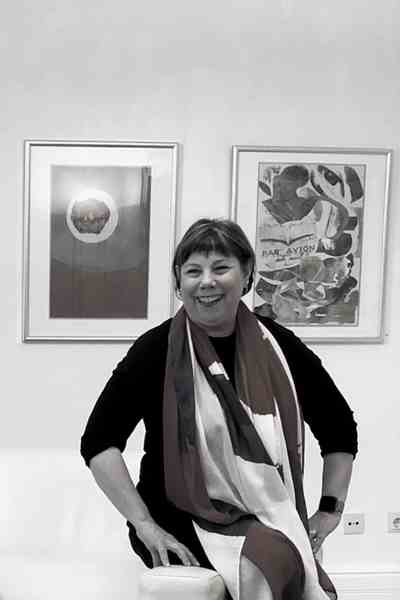 Amy Ernst doesn't shy away from the fact that she is the granddaughter of the hyper-famous Surrealist artist Max Ernst, and the daughter of Jimmy Ernst, the Abstract Expressionist. However, she has a wealth of knowledge and interests all her own.
She is a fourth-generation artist who never intended to follow in the family footsteps. Her early focus was on theater and set design and later arts administration. In regards to her evolution as an artist, she has said, "I didn't choose to be an artist, it chose me."
Amy uses many different materials combining printmaking, collage and painting in two dimensional creations as well as in three-dimensional work. Her work has been in numerous solo and group exhibitions around the world. Most recently she had a solo exhibit at Die Galerie in Frankfurt.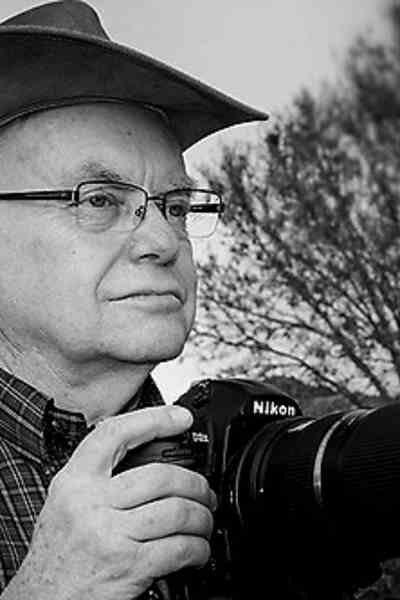 VISUAL ARTIST | PHOTOGRAPHER
Award winning photographer Sedona based photographer Jim Peterson is renowned for his stunning Nature, Landscape, and Portrait images. He attended the University of Chicago, receiving a B.A. in Music and a PhD in Biochemistry.
He first took up photography while in graduate school, and his interest in it persisted while he worked as a research Biochemist for five years and then moved on to a long career as an engineer, planner, and manager in the Telecommunications industry. Upon retirement from that career, he pursued his lifelong and his fine art photography has been featured in numerous galleries and exhibits in Arizona is owned by collectors worldwide.
Jim's work is inspired by a lifelong love of the natural world and his images convey a bit of reverence for our threatened planet and its beautiful territories and inhabitants.
Jim has embraced digital infrared photography to broaden the range of his artistic expression, and he has built a significant body of work in that medium. Jim's works have won awards or been nominated as finalists in prestigious international competitions and juried exhibits.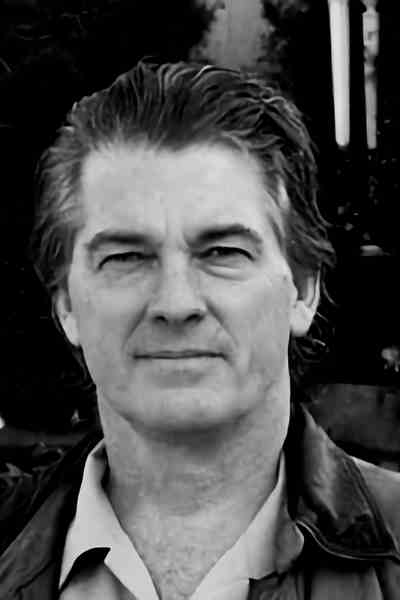 Glenn Grayson, an accomplished large-scale entertainment multimedia expert, artist and composer, has had an illustrious career, most recently as the Multimedia Director for Wynn Las Vegas. Prior to this position, he worked as the Music Director for Wynn Las Vegas for ten years with renowned artists such as Siegfried & Roy.
He managed the Sound Design and was the Music Arranger for Mirage Volcano, Secret Garden, Pirate Battle at Treasure Island, Fremont Street Experience Light Show, Bellagio Fountains, Bellagio Gallery of Fine Art, In Room videos, as well as responsible for the website & corporate videos.
In addition, Glenn created the Music & Sound design for several slot machine games including "Battleship", "Clue", & "Garfield". Glenn's awe inspiring career also included responsibility for the openings of seven major hotel casinos in Las Vegas. He has recently retired and is enjoying the pursuit of his passions photography, sculpture and music composition.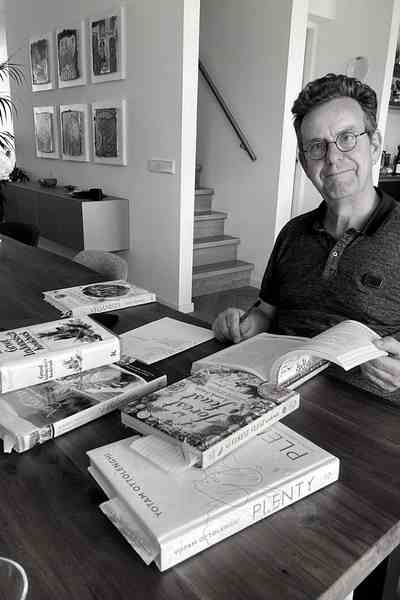 Geert is a gifted chef and we are lucky to have him prepare the meals during the Merope film shoot.
Geert's career is in Human Resources with a focus on development – the  Development of people and processes. His particular expertise is on assisting the professional on defining their goals to ensure the achievement at the highest level in their career. Geert is proficient in his field and is known as a leading coach, trainer and mediator.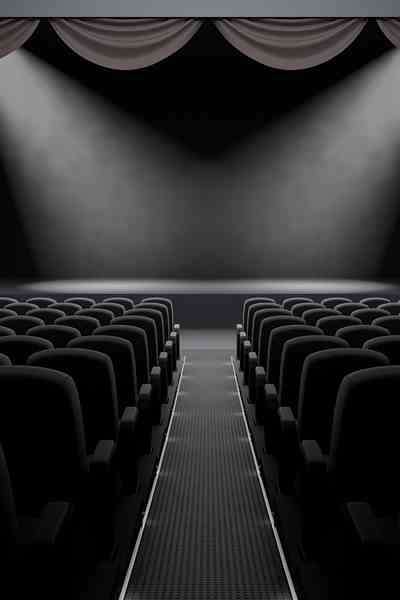 Higher Education Administrator, has been trained in various forms of theatrical arts at Eastern Connecticut State University. After having been nominated for his lighting design at the Midtown International Theatre Festival he began his search to learn as much about technical aspects as possible. He has been utilizing his talents with Emerson Theatre Collaborative to create beautiful and meaningful projects.
LEGAL DISCLAIMER FOR CONFIDENTIAL COMPANY PRESENTATIONS This presentation (Web Pages, embedded music and video files) is the property of Christel Veraart and Sedona Chamber Ballet and its subsidiaries (the "Company") and is strictly confidential. It contains information intended only for the person to whom it is transmitted. This information is shared with the sole purpose of exploring opportunities between the disclosing party and the receiving party. With receipt of this information, recipient acknowledges and agrees that: (i) this document is not intended to be distributed; (ii) the recipient will not copy, fax, reproduce, divulge, or distribute this confidential information, in whole or in part, without the express written consent of the Company; (iii) all of the information herein will be treated as confidential material with no less care than that afforded to its own confidential material.