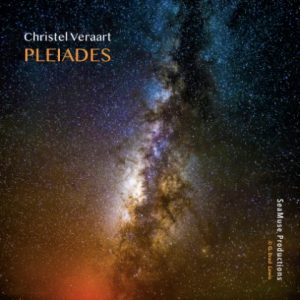 Each year Reflections Festival will choose a specific theme for that year on which it will focus. Our inaugural theme, Fall/Winter 2022, will be presented as both a seven minute film and one day live event, focusing on finding our authentic selves through the story of Merope, — the hidden seventh sister of the Pleiades star cluster. We wonder whether Merope, who cannot be seen with the naked eye, is in fact our authentic self. Our seven minute film consists of five scenes. Each of these scenes featuring dance, music, spoken word, and visual arts. Our short film features new choreography performed by dancer, Jordan Pelliteri, to the music of Sedona based composer Christel Veraart. Into each scene of our film, we hope to weave visual art by Max Ernst, Dorothea Tanning, Amy Ernst, Jim Peterson, and Glenn Grayson, as well as spoken word by Nikita Gill, Diana Gabaldon, Herman Hesse, and Christel Veraart. We are delighted to have on our team, filmmaker/editor Juan Carlos Zaldivar, Director of Photography Levi Holiman, dance coordinator Rachel Cahayle-Wynne, Planetory scientist Steven Williams, and project advisor Achmed Valk.
Space, the stars, the seven sisters, — it is hard to imagine anyone not being inspired by them. They live in a place (space), void of time and idiom, and infuse in us a search for universality among our often divided world. It is said that physically we, our world and the entire universe are entirely composed of 'stardust,' the very same cosmic particles that continue to give birth to planets, galaxies and universes. Moreover, ancient cultures throughout the world tell us that our inner beings, our consciousness, our very souls are expressions of that great source which has given birth to all we perceive & know. And thus, for our first Reflection we are reaching for the stars, exploring the hidden sister, Merope, as we initiate our journey to authenticity.
The inspiration for our first Reflection was born when we heard the music of this award winning album, the composer's tenth album to date, that was awarded in 2021 with ZMR's Best Album of the Year and has been described as: "in our oh-so-troubled times, her music will help you focus on the positive and rise above the fray". The album was further hailed as: "If you ever wanted to verify the power of sound in its tonality and vibration, this is where you can feel it–like a scoop of an earth-moving crane, Christel's vocals carry you and transport to the starry worlds, where mysteries become mystical and unknown becomes the most cherished companion…" Around the same is when we fell in love with We Are All Stars by Irish/Indian writer/poet Nikita Gill. Gill's work was first published when she was only twelve years old and to date, she has published seven volumes of poetry. The poet uses social media to engage her audience and has hundreds of thousands of followers on Instagram so it doesn't come as a surprise that she has been described as one of the most successful "Instapoets" of all times, and is considered 'one of the most exciting young writers working today'. Photographers Jim Peterson and Glenn Grayson have kindly donated their work to our film (see images on this page). For more stories and information on the Pleiades, we can highly recommend The Seven Sisters of the Pleiades – Stories from around the World by Australian author Munya Andrews. 
Reflections Festival is a multi-genre exploration of multifaceted aspects of the human collective, aims to engage renowned composers, musicians, dancers, choreographers, storytellers, filmmakers and actors and make Northern Arizona the home of a word class summer retreat for education, exploration, collaboration and production in the performing and visual arts. We are delighted to present our team of highly skilled artists who will be collaborate on Merope – A Journey to Authenticity. Meet Our Team
On Authenticity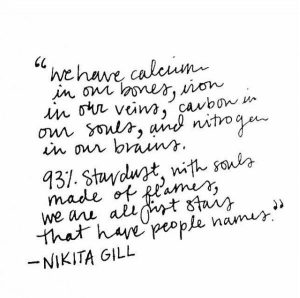 We are like stars in the realm of a galaxy, no two are the same, yet all are derived from the same source. In our eternal search for authenticity we journey through space to find the intrinsic core that truly makes us human. Authenticity, when seized, guides us like an internal compass that leads to empowerment and trust. Authenticity deciphers our true selves in order to express what serves our best interest while maintaining compassion for the welfare of others and the environment.
Merope – The Greek Legend
Once upon a time in the ancient mythical world of Greece, Merope, one of the famous seven sisters of the Pleiades, was born. She is referred to as the hidden sister as she is only faintly visible to the unaided eye. Some of the Greek legends say that Merope is hiding in order to escape Orion, who relentlessly pursued her in her youth. Others say Merope hides her face in shame because, unlike her other sisters, she married a mere mortal. Throughout history, all the major world cultures have gathered stories about this hidden sister.
Merope – Our Story
Merope, as a reminder that within the limitations of our basic human nature we also all have the ability to access our authentic selves, is hiding because she is not brave enough (yet) to show her true self. She is however at the cusp of revealing herself, which, we will learn, only love can accomplish. On her journey to authenticity, she leans into her support group, her sisters (hence the beam to the stars in our concept video). Her sisters are the only ones that can see her, who love her unconditionally and support her. They want her to succeed and shine just as brightly as they do. In Greek mythology, doves are closely associated with love and peace and associated with Aphrodite, the goddess of love. And thus, doves are the 'transformers', our 'helpers' to empower us to achieve true authenticity in our lives.
We will film in September and hope to release the edited film in November. Stay tuned for blogs on the filming process.
Sources: